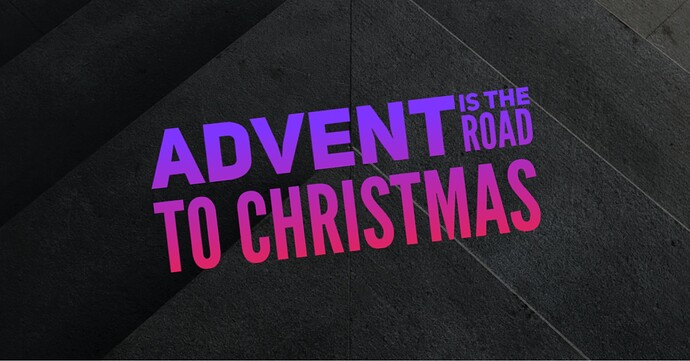 Today's Advent reading is Psalm 32:0-11. (Click the link to open the passage in a new window).
In Luke 7, Jesus tells a story of two debtors. One owed a year and a half of wages. The other owed a month and a half of wages.
Both debts were forgiven. Who will be more grateful? Whose heart will be filled with love?
Everyone, including Jesus' dinner host, knows the answer: the one who experienced the greater forgiveness.
There are many reasons for depression and discouragement.
But one of them is unconfessed sin, as we see in Psalm 32:3-4.
By contrast, to know that our debts are completely forgiven… how joyful! (Verse 1).
Has God forgiven you? Maybe he's holding onto a few sins, just in case he needs leverage?
Don't our hearts ask, 'Does God really want to forgive me?'
As Jesus was suffering on the cross, his prayer was, "Father, forgive them, for they do not know what they are doing." And Hebrews 12 tells us that Jesus went to the cross for the joy that was set before him. God surrounds us with joyful shouts of deliverance! (Psalm 32:7).
God's love. Complete forgiveness. Your joy. His joy. Our joy.
Because of what Jesus did on the cross, the Lord does not charge us with iniquity.
God is no longer our judgment place — he is our hiding place (verse 7). He protects us from the trouble that our sins deserve — by taking that trouble upon himeslf (verse 8).
As we anticipate Christmas, Advent is a time of joy. The joy of Christmas is that God is with us. He came to deliver us from our sins.
Personal Reflection and Community Discussion Questions:
What sins do you fear God can't forgive?

How does Advent reassure your heart that God is happy to forgive your sins?
You are encouraged to share other reflections on these passages.
You can find this week's Advent 2021 readings here: