What does it mean to be human?
There are endless debates about human identity and purpose.
Sadly, Christians are not always known for valuing every human - or for caring about God's creation.
A former missionary to the Philippines, Dr. Imes earned her Ph.D. from Wheaton College. She's a member of respected academic societies, an active speaker, and the author of Being God's Image.
Being God's Image helps us understand what it means to be made as God's image bearers - and the revolutionary implications.
You and your church are invited to join us for this free event. Please share the registration link: What's So Special About Being Human?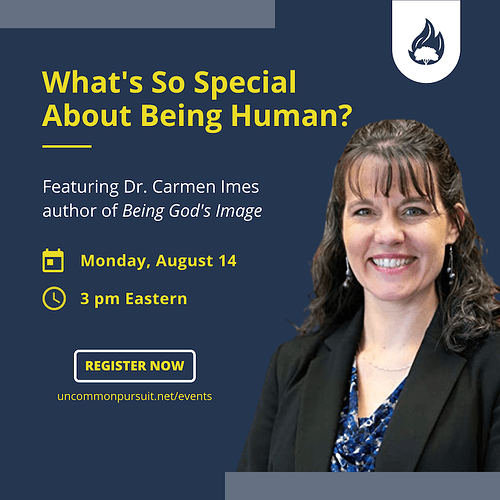 After registering, the link to the event will be sent to you the day before, on Sunday, August 13th.
For now, reply to this post and let me know: what questions do you want me to ask Carmen?