Hi friends,
In the UP community, we are trying to balance two goals:
Creating an encouraging, welcoming environment for everyone to participate and grow. We want to accept people as they are. We want to be gracious, respectful, kind, and supportive of one another as we respond to God.

Maintaining a high bar for quality of content and tone. Too many online environments descend into rude, poorly thought out discussions. By contrast, we want to intentionally build a culture of thoughtful reflection that is always respectful.
So, as you participate in the site, please encourage other members by selecting the "heart" icon to "like" their posts and replying to their post to thank them for their contributions to the discussion.
At the same time, sometimes a post does not meet our Community Standards. In this case, please flag the post.
Here's how. At the bottom of every post you'll see these icons:

Click on the three dots:

Then click on the Flag icon:


You'll see this form appear: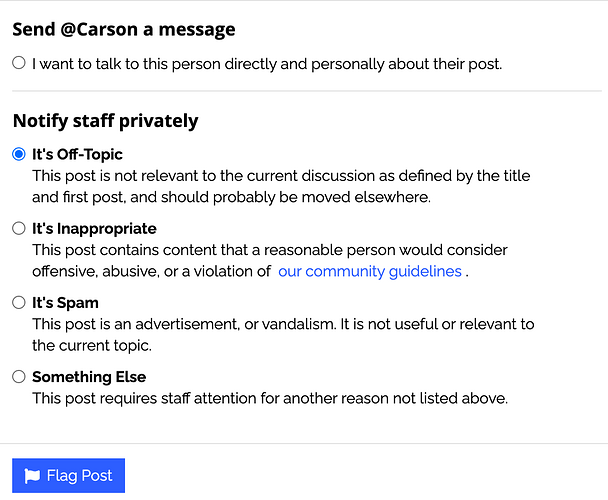 Decide whether you wish to personally message the other community member or notify staff privately. It's your choice!
If you decide to privately notify the staff, we will review the flag and take appropriate action.
Thank you!