Hi friends,
I participated in the 2023 RESTORE conference hosted by The Roys Report.
The first talk from the conference is now available. It's from Ken Garrett. He serves as a pastor after coming out of a Christian cult.
His talk is here: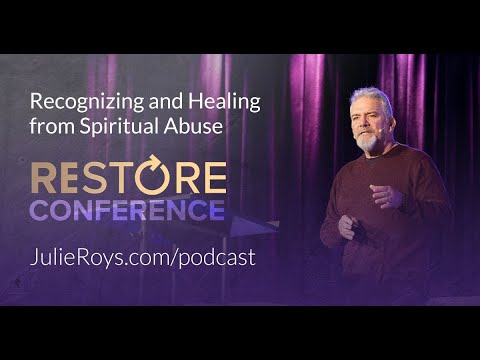 One incredibly vulnerable point he made is that it took him many years even to name that he had been in a cult. The repercussions were intense - struggling to trust himself even to pick out a pair of jeans or select which kind of eggs to buy at the grocery store.
Here are some of the red flags he mentions to watch out for in joining a religious organization:
Deception.

Isolation.

Elitism and thought control.

Violation of your private life.

Fear of leadership.

Absence of grace.
He shared two elements of recovery:
The renewal of trust - trust in yourself and trust in others. To find people of integrity and kindness.

The renewal of truth. Understand the dynamics of how the cult hurt you. Get the vocabulary to explain your story to yourself and to others.
Questions:
In light of what Ken shared, how would you define spiritual abuse?

What mechanisms have you observed or learned about by which abusive leaders control members?

What does "grace" feel like in a community?

How can religious organizations develop safeguards against spiritual abuse?

What did you find most helpful from Ken's talk?