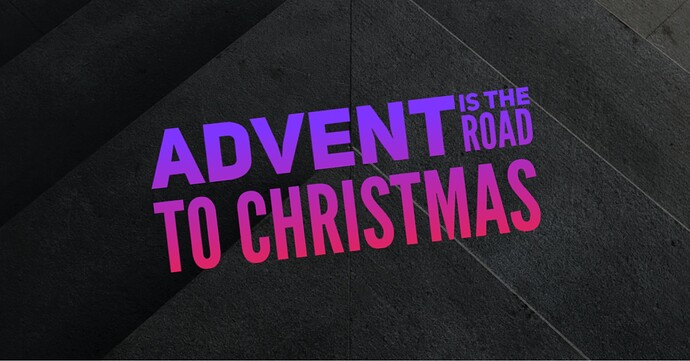 Our ninth Advent reading is Luke 1:67-80. (Click the link to open the passage in a new window).
This week we've seen how God promised his people peace. And a Prince of Peace.
In the Gospel of Luke, we get a glimpse into Zechariah's Spirit-filled prophesy about his son, John the Baptist. One commentary I consulted said there are perhaps sixteen Old Testament parallels in this prophecy!
Zechariah knows that his son John will be a prophet of the Most High, and that he will go before the Lord.
And what will the Lord accomplish when he comes?
He will provide redemption and salvation, remember God's covenant… and "guide our feet into the way of peace."
Again, clearly God's peace is more than inner satisfaction. Zechariah rejoices at his people's freedom from their enemies — in this time, that was the Romans, who occupied Israel.
And when God brings his comprehensive, cosmic peace, what is the outcome?
It enables his people to serve him without fear.
Imagine how easy it will be to serve God in heaven.
Through Christ, we are given the pleasure and privilege of tasting that joy now.
Personal Reflection and Community Discussion Questions:
These are the same questions as yesterday! But perhaps we need them again?
How has Christ already brought peace to this world?

During Advent, how can you bring Christ's peace to the world?
You are encouraged to share other reflections on these passages.
You can find this week's Advent 2021 readings here: