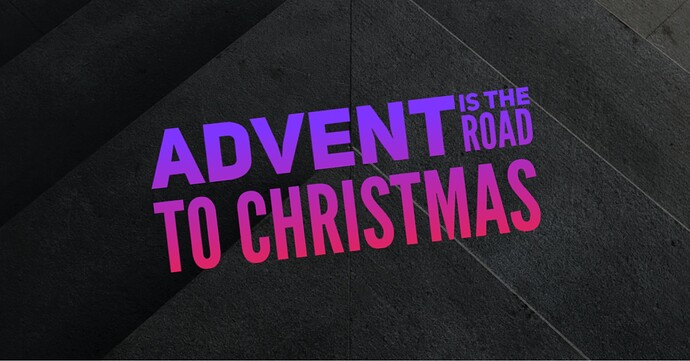 Today's Advent reading is
1 John 3:11-24
. (Click the link to open the passage in a new window).
How will you know if you are ready for Christmas?
The presents are wrapped, the refrigerator is full, the guests have arrived, the trip was made safely?
All of these are good. Well done!
Advent is the road to Christmas. Every path has a destination. As we've walked this journey together, where has God brought you? How has God prepared your heart?
Over the past four weeks, we have reflected deeply on God's hope, peace, joy, and love. We are responding to his uncommon pursuit.
In 1 John 3, we see the effect of God's work in the community of faith. As we receive the gift of God's salvation (verse 16) and God's Spirit (verse 24), we are transformed.
So just as God has laid down his life for us, we love one another — and we love those who lack any ability to give to us (verse 17).
1 John 3 presents a beautiful picture of how this season can bring light into the world. As we renew our faith in Christ, may we love one another as he has commanded us!
My prayer is that your Christmas will be full of God's love!
Personal Reflection and Community Discussion Questions:
How has God worked in your heart on the Advent road?

How will your Christmas be full of God's love?
You are encouraged to share other reflections on these passages.
You can find this week's Advent 2021 readings here: