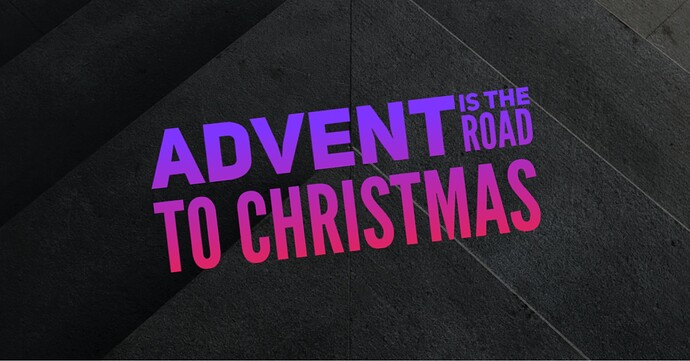 Today's Advent reading is
Zephaniah 3:9-20
. (Click the link to open the passage in a new window).
Earlier in Zephaniah, the prophet has pronounced God's judgment against the nations — and against God's nation.
We see in this passage that God's love is the basis of his judgment. It is because of his love that he must oppose those who rebel against him, worship idols, trample on the poor, and live proud, arrogant, and selfish lifestyles. What kind of God would turn a blind eye to this?
God's judgment creates a safe environment for his restorative love. He promises to:
Gather his people
Protect them from evildoers
Forgive them and cleanse them
Purify and humble their hearts
Empower them for true and joyful worship
Dwell among them
Bless them forever
Pause and think. Who do you know that serves the oppressed, the lame, the outcasts, and the disgraced? (Verse 19).
And if you were oppressed (or are oppressed), wouldn't you want God's help to deal with those who harm you? Isn't it because we lack this kind of love that the poor and oppressed continue to suffer?
God pledges his name to these promises (verse 20). So his people wait in hope that, at some coming time, God will arrive again. They anticipate a divine rescue from their troubles and a renewed relationship with their God.
It is one thing to make these promises. But we have seen their fulfillment in Jesus, the Messiah. And we know that he removed the punishment due to us through his death on the cross. As we read in 1 Peter 2:24,
He himself bore our sins in his body on the tree; so that, having died to sins, we might live for righteousness. By his wounds you have been healed.
To love is to sacrifice for the benefit of another. As we journey through Advent, and consider God's love, Zephaniah 3 prompts us to marvel at God's love in judgment.
First, that he will judge all that is evil and wicked in this world. And second, that we will be spared that judgment because Christ took it upon himself. These are excellent reasons for joyful singing!
And yet in Advent we continue to wait. We know that one day we will see the complete fulfillment of these promises — when Christ returns again! Then we will see God restore our fortunes — and that of the whole earth!
Personal Reflection and Community Discussion Questions:
How does God's judgment reveal his love?

What is one way that you could love others as God has loved you?
You are encouraged to share other reflections on these passages.
You can find this week's Advent 2021 readings here: