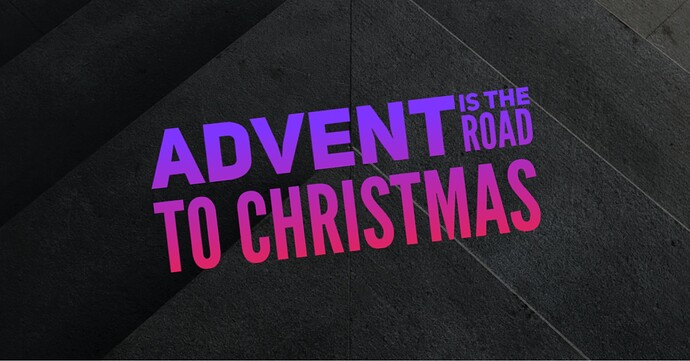 Our tenth Advent reading is Ephesians 2:11-22. (Click the link to open the passage in a new window).
What is your peace?
For me, I can experience peace - or at least a comforting numbness - from an immersive TV show, a great meal, or a transcendent sunset.
But Paul tells us that Christ IS our peace.
Why do we need peace?
I encourage you to meditate on this passage: what are all the causes of division and trouble? List them out.
It must have felt strange for Paul's Jewish audience to hear him say that Christ is "our" peace, referring both to them and to Gentiles. What a twist! The Jewish Messiah is also the Savior of the world. Though God had promised to Abraham to bless all nations through his offspring, sometimes it is difficult for us to imagine that God's love includes the members of other ethnicities and cultures.
For me, one of the greatest joys of the Uncommon Pursuit community is the fellowship we have in Christ from brothers and sisters who live in many different nations!
Christ heals the vertical division between us and God: our sins are forgiven!
And Christ heals the horizontal division between you and me, us and them: he is our peace!
Personal Reflection and Community Discussion Questions:
In the UP community, what does it look like to honor one another as fellow citizens of God's kingdom?

God is putting us together. As we respond to his work, what are some specific ways we can "grow into a holy temple in the Lord"?
You are encouraged to share other reflections on these passages.
You can find this week's Advent 2021 readings here: